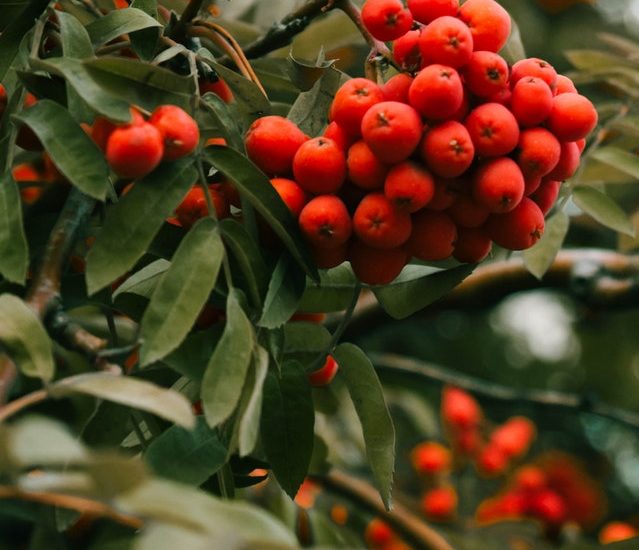 When deciding on the best plantings for a yard, it's important to strike a balance between form and function—which plants will give you the look you want, and which plants best fit the environment as far as water and light needs, growth patterns, etc. There's no such thing as the "perfect" landscaping… Just the perfect landscaping for you! Choosing low maintenance shrubs can go a long way towards giving you the beautiful landscaping you want, without making extra work for yourself. 
These are some of our favorite low maintenance shrubs for North Georgia. Give us a call at 770-893-1254 to schedule a curbside pickup from our Jasper nursery, or learn more about our landscape design and installation services here. 
Low Maintenance Shrubs for North Georgia
While every site has its own specific factors to take into account, these are generally some of the best low maintenance shrub varieties for North Georgia. These shrubs can work in naturalistic woodland landscapes or more formal settings.
Tea Olive
Osmanthus fragrans, aka Fragrant Tea Olive, is an evergreen shrub with attractive, glossy, dark green leaves. The tiny white flowers it produces are strongly perfumed with a sweet, almost citrusy scent. Place them in the garden for added atmosphere, plant them as a privacy hedge, or use them as foundation plantings near windows, doors, or outdoor living spaces.
Boxwood
Boxwoods are a shrubbery staple for a reason! These hardy plants are relatively low maintenance and can be used in endless ways, from hedgerows to topiary. There are several varieties to choose from, some with shiny green leaves and others with interesting variegated patterns. 
Mountain Laurel
This shade-loving native evergreen shrub is a beautiful addition to North Georgia woodland gardens. Shiny, attractive green foliage and elegant clusters of pink or white bell shaped flowers make for one of the prettiest shrubs on our list. 
Yaupon Holly
Small, smooth, and shiny green leaves, long-lasting red berries, and waxy, white blooms make yaupon holly another "oldie but goodie" landscaping plant. There are several varieties to choose from, whether you'd like to grow yaupon holly as a shrub, tree, or espalier. You can even get weeping varieties for a particularly stunning additio.  
Anisetree or Yellow Anise
If you're looking to introduce some color contrast into your landscaping, yellow anise is a showstopper! This shade-tolerant evergreen shrub requires moderate water. It can grow up to 12 feet tall, and with a variety of cultivars, you can choose from various shades of bright chartreuse to light green. Just be aware that while the plant may smell like the well-known seasoning aniseed, it is not the same—and it is not edible!  
Highland Doghobble
The whimsically-named highland doghobble, or leucothoe fontanesiana, tolerates full shade and acidic soil, making it a perfect choice for mountain and woodland gardens. It grows up to 6 feet tall and has an arching branch formation, as well as delicate, urn-shaped white flowers.