When it comes to landscaping, your yard can look drab in the late fall and winter if you haven't planted accordingly. Many times, this happens to novice gardeners in the Jasper, Georgia area because they don't know how to choose plants and shrubs that look beautiful year round – with or without flowers. Whispering Springs Nursery carries all types of shrubs, bushes, and trees that look great all year, and add color to your landscape with their beautiful foliage.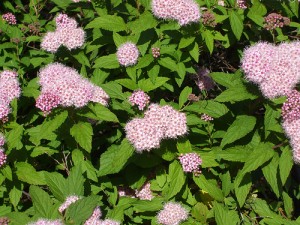 Right here in the Big Canoe area, we have a large population of deer – as you probably know. To keep our landscapes intact, you must be careful to choose plants that hopefully the deer and other wildlife will ignore in favor of more delicious indigenous species. The wine and roses weigelia is a great option that will add interest to your landscape through the fall and the deer don't seem to like it very much. It has dark purple foliage from spring to fall and is speckled with pink flowers in the spring and summer. It also holds up well to drought.
Barberries are beautiful, but thorny. You don't want to plant these bushes in front of anything that you'll need to get to on a regular basis like a propane tank or electric meter. The 'Rose Glow' barberry has purple foliage that is splashed with pink and white. There are many other types of barberries with various colored leaves, and you can surely find one that matches your landscaping theme.
A few other options that look great in your landscape all year long are: Spirea, beautybush, dappled willows, and the variegated false holly. Take a picture of your Jasper, Georgia landscape and bring it with you to Whispering Springs. We will help you pick out the perfect plants to take your yard from drab to fab! Feeling overwhelmed? We do professional landscape design and installation too! Just give us a call to set up a consultation.