The holidays are sweet, memorable times for you and your family. The smell of home cooking, the fireplace burning and the smell of your spruce Christmas tree fill your home. While this a time to make sweet memories, the best way to ensure that you can make the most of your time off from school and work to be together is to make make sure your home is safe for the holidays. That said, here are some plant safety tips for your home.
Poinsettia: Poinsettia are lovely holiday plants that make amazing gifts! Though they are not necessarily lethal if ingested, they may make people feel sick, however, they can be lethal for pets. If accidentally ingested by a small child, the sap from a poinsettia flower may cause unwarranted skin reactions such as rashes or itching.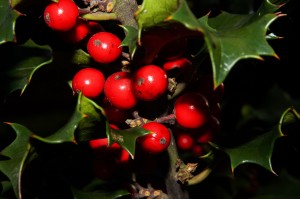 Mistletoe: If you happen to find yourself under a Mistletoe, you know you might owe someone a kiss. However, this sweet holiday plant can be extremely dangerous if ingested. Be sure to keep it away from small children and pets as all parts of the plant can cause serious reactions.
Christmas Trees: Oh, Christmas Tree! While these are one of the namesakes of the holiday, it's important to take care as the trees and lights can be dangerous. When you bring your tree home, be sure to keep it away from your fireplace and heaters as a safety precaution and also to prevent your tree from drying out! Make sure your stand fits your tree to ensure that it doesn't fall!
Ready for the holiday season? Great! For all of your holiday plant needs, come see us at Whispering Springs. Happy Holidays!