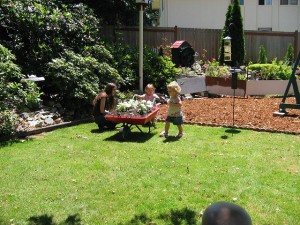 If you've resolved to try out your green-thumb this year, let our experts at Whispering Springs Nursery in Jasper, Ga. get you prepared this winter. Here are some excellent tips to help weed out common mistakes by novice gardeners before spring arrives.
Plant Lust – Shopping for plants can easily slide out of control, just like grocery shopping without a list. Try to avoid taking plants 'just because' and be sure you have the required growing environment. This can save time and money in the long run.
Overwatering – Nothing kills plants faster than the dreaded overwatering gardener. It is easy to get caught up in watering plants, but be sure to check each plant's watering needs before drowning them without cause. After all, watering is part of the art of gardening!
Know Your Zone – Peak planting seasons are different per state according to the USDA Plant Hardiness Zone map. For example, Georgia is incredibly in seven zones! These are zone 6a, 6b, 7a, 7b, 8a, 8b, and 9a. Don't worry if this seems confusing, local nurseries like ours are always happy to help you understand this information.
Death to the Insects – Whether or not you can appreciate the job of garden bugs, trying to repel or kill them off entirely is a HUGE mistake! These little insects actually thrive in healthy gardens, and help you by pollinating the plants and eating the bad bugs. Consider carefully before using pesticides and consult a garden professional if you are unsure.
Are you anxious to get started before spring? Get your hands dirty this winter with some of our indoor-friendly container plants. We'd love to help you decide which plant combos will work for you!