When it comes to creating a beautiful and inviting outdoor space safe from prying eyes, nothing beats shrubs for a privacy screen. A living privacy screen not only adds beauty to your yard or garden, it also freshens the air, acts as a habitat for birds, and dampens noise! Here are some tips for designing your own private outdoor space.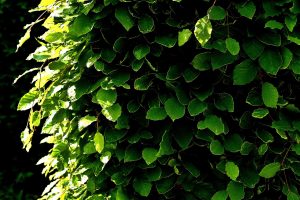 Plan Your Space.

You'll want to make sure that you give plants enough space to grow, but put them close enough they can grow together to actually create a privacy screen. If you're using evergreen shrubs assume that three to four feet between each will work best.

Pick the Right Plants.

The best

shrubs

for your needs will vary based on soil, climate, budget, and existing habitat. We have

 a huge variety of shrubs, and we can help you pick the right kinds for your outdoor space!

Arrange and Train.

Once you've planted your shrubs, tie the stems together with string to make sure they grow in a straight line. You'll also want to train them to grow correctly with judicious pruning so you wind up with the look and shape you want.
At Whispering Springs Nursery in Jasper, GA, we focus heavily on landscaping design, including the creation of natural-looking privacy screens. If you're not sure what varieties of shrub you need, how best to plant them, or just need some help with design, give us a call! We've been doing this a long time, and you'll love what we can create together!