When you think about a beautiful landscape for your home, you may focus mostly on grass and flowers, but don't forget about some trees! The right trees will add beauty and value to your home that you can enjoy for years to come. Whispering Springs Nursery in Jasper, GA offers landscaping design services for when you're ready to reap all these benefits: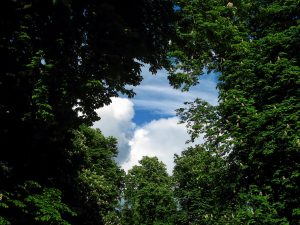 Shade.

The right shade can help lower cooling costs in your home or just create a beautiful oasis in your yard, and trees are a great way to do it.

Whispering Springs Nursery

 has a wide selection of shade trees and can help you select and plan the best varieties for your climate, soil type, etc.

Wildlife.

Trees aren't just great for humans–critters love them too. Beautiful

birds

and woodland creatures will be attracted to well-kept trees. Pick the right trees and you might even get fresh fruit out of the deal, though this can take a few years.

Privacy.

Better than almost any other plant, trees make will your property truly your own by blocking noise and prying eyes. Create a beautiful perimeter or just add trees at windows depending on your budget and individual desires.

Curb Appeal.

Great landscaping adds so much to your home's value if or when you want to sell it. Just think how a potential buyer will feel when they imagine their kids climbing on the trees in your yard!
When you're ready to add beauty and value to your home property by adding trees, come see Whispering Springs Nursery in Jasper, GA. We're so much more than a nursery!