With the weather finally cooling down, it's a great time to enjoy the beauty of fall-blooming perennials! At Whispering Springs Nursery in Jasper, GA our perennials are on sale! For most varieties, if you buy three you'll get one free. Check out our favorite fall-blooming perennials.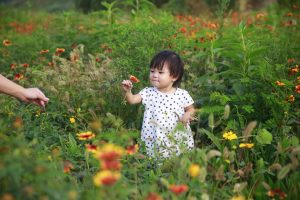 Goldenrod

gets a bad reputation as being a cause of seasonal allergies when ragweed is the real culprit. 

Goldenrod

, on the other hand, is probably not going to bother your allergies. While it's aggressive, when properly managed it can be a very pretty addition to your garden.

Japanese anemone

is also called fall-blooming anemone, which makes it perfect for this season. Their brilliant color ranges from white to purple and will brighten up your space for up to eight weeks in the cooler months.

Fall mums

are synonymous with fall, and for good reason–they are beautiful and hardy! These plants are best described as show-offs. Each plant has multiple flowers that come in every color of the rainbow except blue and will bloom for weeks and weeks in the fall. With proper care and good weather, you could have mums for up to six weeks!

Perennial sunflowers

are similar to their more popular annual variety, in that they are gloriously yellow. Of course, the benefit of perennials is that they will return next year. They will bloom up until November if given proper care.
Come visit us at Whispering Springs to check out all our beautiful fall-blooming perennials and find the ones that are best for your garden!