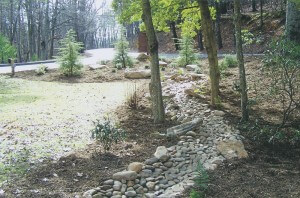 If you're considering hiring a commercial landscaping company, you've come to the right place! Read on to learn how commercial landscaping can not only take a chore off your to-do list but can also help your business grow.
Make your first impressions count
What does your landscaping say about your business? Lush, tidy, thriving landscaping shows that your business is thriving as well. However, if your landscaping is sloppy, sad, and struggling, potential customers may perceive your business to be that way as well.
Stand out from the competition
Curb appeal isn't just for selling houses, it can also help you sell your products or services to potential customers! Professional commercial landscaping can attract the attention of passers-by, helping your business to stand out from your neighbors and competitors. Something as simple as a flower bed around your sign can capture attention and get people interested in your business.
Leave it to the experts
People hire you or buy from you because you're an expert at something. However, no one is an expert in everything! We can help you choose the perfect plants for your business, so you can feel confident that your landscaping will stand the test of time and even grow better with age.
Owning a business means wearing many hats, but sometimes it's best to delegate certain tasks so you can focus on what you're passionate about. If you've ever considered hiring a commercial landscaping company, get in touch with us to learn more about our services! We have the passion and experience to give your commercial property a great look, whether you need help solving a landscaping problem or just want to add some style to your property.