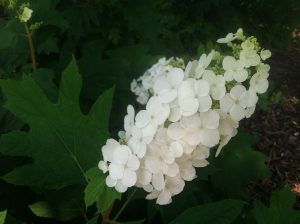 Punxsutawney Phil was right – spring has sprung! Flowering trees and shrubs in North Georgia are already showing their colors, and along with the profusion of blooms, we'll soon be doused in the familiar pollen that accompanies them.
If you haven't started preparing your garden for spring, now's the time to grab your spade and get to work! Here are some spring gardening tips to help you prepare for the growing season!
Get rid of debris

– Clean up any dead plants, weeds, leaves, and fallen branches. This is also a good time to prune if any of your perennials have gotten a little out of hand.

Clean and organize your tools

– A little soap and water should take care of most tools, and mineral spirits can be used on wooden handles to help keep them from cracking.

Refresh your soil

– Start by raking and tilling your soil. You will also want to add a little compost or manure to help keep your soil nutrient-rich.

Make a plan

– We can help! Consider what you want out of your garden, from

deer-resistant plants

to pollinator-friendly blooms, low-maintenance landscaping to show-stopping stunners.
Whatever your garden goals may be, we can help you bring them to life with North Georgia landscape design and maintenance, hardscaping and softscaping, and our amazing Jasper nursery full of woodland-friendly plants that perform well in the low mountain environment of Pickens County. Contact us at 770-893-1254 for more info about our plants and lawn care services!