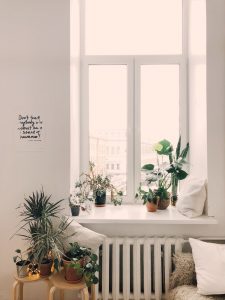 Dress up your porch or patio, add a splash of color to your pool deck, or bring the outdoors into your screened porch with container gardening. The possibilities are endless, whether you want to grow vegetables and herbs, flowers for cutting, or ornamental plants.
These are some of the best plants for container gardening:
Coral Bells – This beautiful perennial has leaves that range from burgundy to peach and does very well growing in a container.

Tomatoes – This is a great option if you're trying to grow something to harvest. Tomatoes require a little larger container than some of the other plants on the list, but there are lots of tomato varieties that do well in containers.

Nemesia – This plant produces wonderful small, densely spaced flowers that bloom in whites, purples, yellows, and pinks.

Basil – Basil requires a relatively small amount of space so long as it is properly pruned. Make sure to harvest it regularly to keep it from getting too woody and tree-like.

Mint – There are tons of mint varieties and they nearly all do well in containers. In fact, mint is so fast growing that it is often considered an invasive species. It's for that reason that mint should generally only be planted in a container or otherwise secure area.
If you want to beautify your porch, deck, or indoor space with a container garden, our Jasper Georgia nursery is here to help you choose the perfect plants for your home's growing conditions. And if you'd rather have that plants in your lawn or garden, then we'd also love to help you with all your North Georgia landscape designs needs! Contact us at 770-893-1254 for more information about our landscaping design or nursery services.