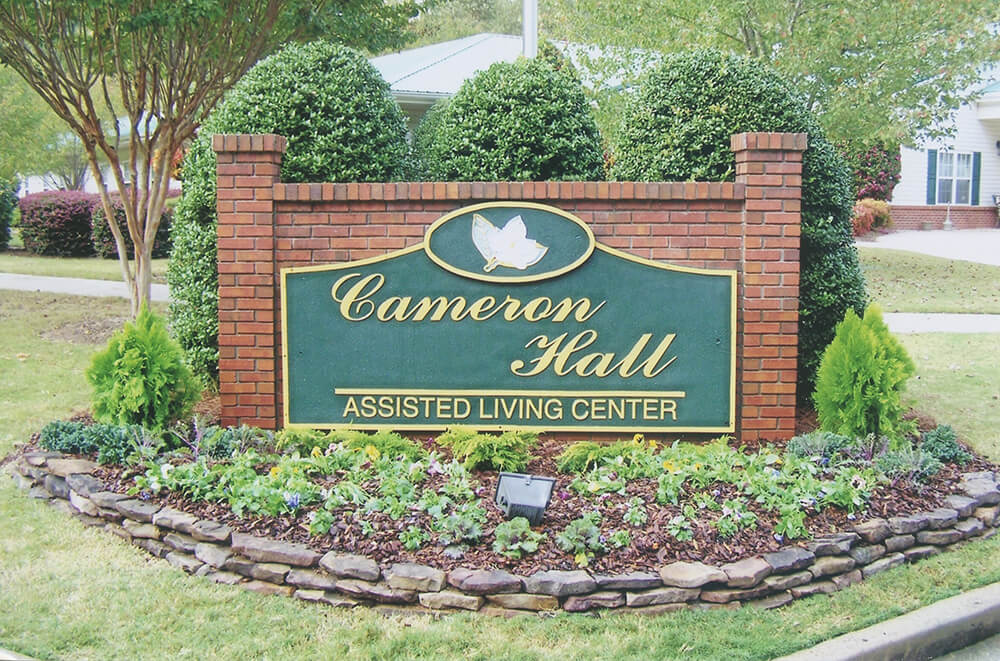 When it comes to running your business, even the smallest details matter, adding to the overall impression of your brand. Your commercial landscaping is not a small detail, so give it the serious attention it deserves! These are a few of our top tips from your north Georgia landscape design experts at Whispering Springs Nursery.
What's in a name?
Well, when it comes to your business, everything! That's why the highest priority for your commercial landscaping should be to make the areas around your signs look good. A sloppy, unkempt appearance isn't going to attract many customers, so landscape maintenance is key.
However, you should also consider the scale and style of your sign. A big sign will need larger plantings to make it look like it belongs, instead of totally dominating a tiny flower bed or shrimpy bushes. The style of the landscaping should tie in with the style of the sign, whether that is traditional, modern, rustic, etc. While it may seem obvious, it's also important to make sure your sign is visible! Any landscaping should accentuate the sign, not obscure it.
Georgia on my mind
When selecting commercial landscaping plants, it's smart to opt for low-maintenance varieties, which often include drought-tolerant native Georgia plants. Plants that are native to your area are going to require far less maintenance, fertilization, water, and pest control in order to thrive and look beautiful, which means you can save time and money to put back into other areas of your business. If you're interested in native plant landscaping in north Georgia, our Jasper nursery is here to help!
Keep them coming back
Commercial landscaping can be a huge draw to your business, not only catching the eye of potential customers but also ensuring that when people do visit your business, they have a positive experience and can't wait to visit again. Creating engaging, beautiful spaces with landscaping and hardscaping will set your business apart from the rest and help you make the best impression possible.
Check out our commercial landscape design work to see some of our past projects, and give us a call today to schedule a consultation for your business!