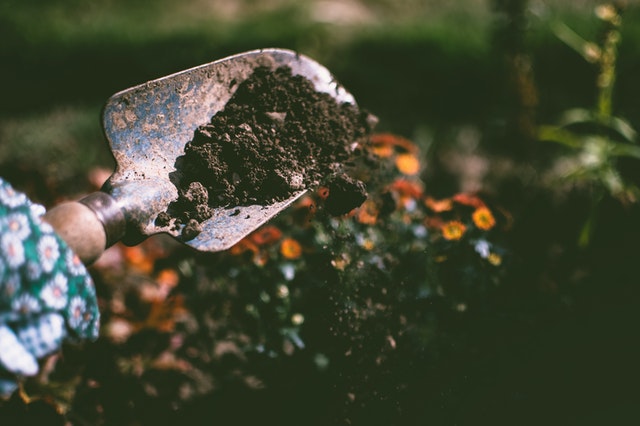 Since we're all spending so much time at home these days, many folks are taking the opportunity to work on their landscaping. The great thing about gardening is that it's not only a relaxing way to pass the time, but also yields results that make your life even more enjoyable! Whether you're eating homegrown tomatoes from a backyard vegetable garden, relaxing on your porch and enjoying the fragrance of a tea olive or gardenia plant, or even mixing up a mojito with mint grown in a kitchen container garden, there's one thing they all have in common: They need the right soil to grow and thrive. 
Soil is one of the most important components of gardening, but many amateur gardeners don't know much about it. If you're thinking "Dirt is dirt, right?" get ready to have your mind blown. These are some of the most important things to know about soil. 
Soil Guide for Gardeners
In-Ground vs. Container Gardening
Being planted in a container is a very different environment for plants than being planted in the ground. If you're growing plants on your porch, patio, window boxes, or indoors, opt for potting soil. Potting soil mixes are formulated to address the unique challenges of growing plants in containers, especially drainage and root binding. Using the correct soil will help keep your plants healthy and happy, with correct moisture levels and plenty of room to grow strong roots.
If you're planting in the ground, you may be tempted to just dig a hole, toss your plant in, and fill it back up; however, that usually won't give you the results you're hoping for. Instead, you'll need to amend the soil to create a welcoming environment for your plant, with proper pH, nutrients, and drainage. 
Types of Soil and When to Use Them
As we just discussed, potting soil is a must for any container garden… But there are so many types of soil at your local garden center, so what are all of the other ones for? 
Top soil

is used to fill holes or level ground, and isn't suitable for planting. 

Garden soil

is used to amend (or mix in with) your existing soil, and you should use it when planting anything in the ground. Depending on the pH, clay content, and other factors of your soil, you may need a garden soil with a high or low pH to make the ground hospitable to whatever you're planting. Garden soil contains a blend of nutrients, organic matter, and soil to give plants a head start. 

Raised bed soil

is specifically designed for—you guessed it—raised planter beds, typically used for kitchen gardens to grow vegetables, fruits, and herbs. Here in north Georgia, much of the native soil is composed of red clay, which is not the friendliest environment for plants. Clay retains water and is super dense, which leads to plants drowning or suffocating if the soil is not amended. Raised beds are an easy solution to allow north Georgia gardeners to grow strong, healthy plants without the extensive labor and cost of amending the entire area of ground. Simply fill your raised beds with raised bed soil and your garden will be set for success with properly draining and aerating soil. 
We're open for curbside pickup, so give us a call to place your order today!