When it comes to small outdoor spaces, creativity, and strategic planning are the keys to making the most of the available area. Whether you have a tiny backyard, a compact balcony, or a petite courtyard, there are plenty of landscaping ideas that can help you maximize your outdoor area. Here are some suggestions we have put together for you to make the most of your outdoor area:
Vertical Gardens
Utilize any vertical space by creating a living wall or vertical garden. You can use things like wall-mounted planters, hanging pots, or trellises for you to grow a variety of herbs, plants, and flowers. Not only will they add greenery, but they will also save floor space.
Multi-Purpose Furniture
Opt for space-saving furniture that helps you serve multiple purposes. Some good ideas to look for include foldable tables and chairs, or benches with built-in storage. It's also important to choose compact furniture that can be easily moved or stacked when not in use.
String Lights
Make your small outdoor space look magical by incorporating fairy or string lights. You can hang them on railings or trees to create a cozy and inviting ambiance for evenings and nights outdoors.
Define Levels And Spaces
If you have a sloping yard or multi-level balcony, embrace the different levels and turn them into functional spaces. Each of the levels can serve a different purpose, such as a dining area, lounge, or mini garden.
It's important to remember that with small spaces, less is often more. You'll want to avoid overcrowding the area you have with too many elements as it can quickly make the space feel cramped. Instead, choose to focus on creating a harmonious and functional environment that suits your needs and style!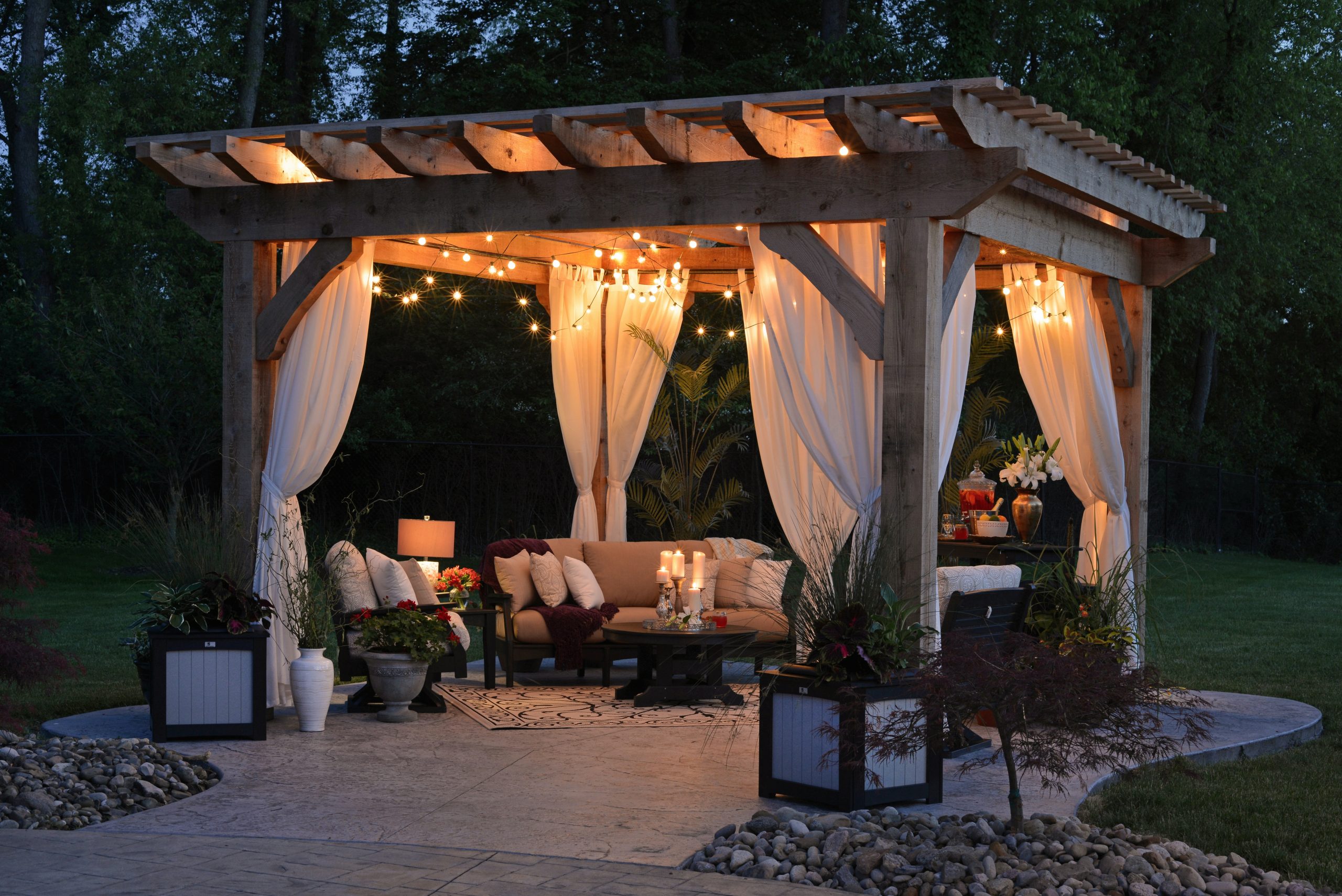 Need help getting started? Contact us today for more information on how we can help you!