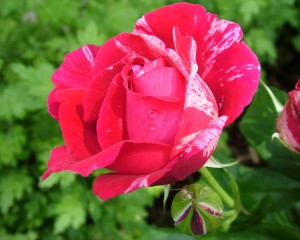 March means that springtime is finally here! With warmer weather right around the corner, now is the time to start checking things off of your gardening todo list, so that when it comes time to plant, you can enjoy creating a beautiful landscape. Whispering Springs Nursery can help you get your Big Canoe landscape ready for spring.
Get your vegetable seeds started in indoors. Start them now and they will be ready to set outdoors in April.
Cut back and fertilize your roses now to promote a flush of growth. Remove dead canes, and cane that rub. You can cut back knockout roses severely, and as long as they are properly fertilized, they will grow back with a vigor and full of blooms later this spring.
To encourage fruit production on your blueberry bushes, fertilize them with cotton seed meal.
Clean up all of your fountains, ponds, decks, and fences. Now is a great time to call in a pressure washing company to spray away any built up mildew. You'll also have the opportunity to inspect and replace wood rot, as needed.
Do you want to create a beautiful landscape, in less than half the time and effort? Whispering Springs Nursery offers landscape maintenance, landscape design, and installation services for customers in the surrounding areas of Big Canoe and Jasper, GA. Call today for a quote for your dream yard!