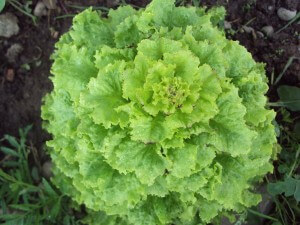 After the especially cold winter and finicky spring temperatures, we're ready to grow! Growing a vegetable garden can make even the most patient of people get frustrated with how long things can take to mature, so we've got some tips on how you can speed up the process! Even here at Whispering Springs Nursery, when we are ready to grow, we're ready to grow!
Plant Fast Growing Varieties
Rather than planting veggies that you know take a long time to harvest, mix them in with other options that mature quickly! Arugula takes only 25 days to grow to maturity and mustard greens typically only take 30 days. Rather than waiting almost 90 days for your tomato plants to produce, cultivate the Glacier tomato which will bear fruit in a short 55 days.
Grow Your Own Seedlings
Rather than waiting until the last frost has passed to plant your seeds outdoors, start them inside. This will give you an almost 12 week head start on the growing season. To do this, you'll need fresh seeds, small containers that are about 2.5″ deep with plenty of drainage holes, and an appropriate seed starting growing medium.
Ready to Try Gardening for Yourself?
Gardening doesn't have to take up a whole lot of space. Many of our clients will plant on their back porches to keep their tender veggies out of harms way (read: deer). Square foot gardening is a great way to maximize space and get the most out of a raised garden bed with limited size.
Come on by Whispering Springs Nursery today and see what we have in store for you. From beautiful bushes, trees, and hardscape to the perfect spring perennials to add a splash of color to your front lawn we have it all here in Jasper, GA.