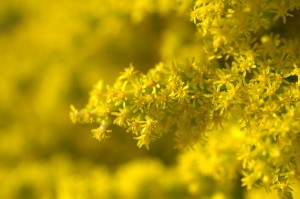 Planting season will be here soon – thankfully. No more frozen grounds, snow and ice to navigate up here in the north Georgia mountains. If you live nearby in Jasper in Big Canoe or any of the other surrounding communities, you know that there is a constant fight against our local wildlife to prevent them from chowing down on your favorite plants. Whispering Springs Nursery specializes in planting deer-resistant landscapes, so here are our favorite plants to use that your wild neighbors will stay away from.
Disclaimer: Unfortunately, very few plants are considered "deer proof." There are the plants that we have experienced that deer typically stay away from.
Chrysanthemum is a beautiful fall blooming plant that will add plenty of spectacular color including tones of red, rust, orange, and yellow.
Dianthus is a perennial that will perform for you during all of the warmer months of the year. They'll show off their colorful blooms in spring, summer and/or fall.
Goldenrod may be one that some of you have to avoid for allergy reasons, but if you don't have that problem than you definitely want this one in your garden. It explodes with bright yellow flowers in late summer and early fall.
Hens and chicks – no, not the kind that lay eggs. These are super easy, drought tolerant ground covers that you can plant and forget about.
Have you always wanted a beautiful landscape, but you've given up the fight against the whitetail deer population? Give us a call today and schedule a landscape design consultation for your Jasper, GA home.