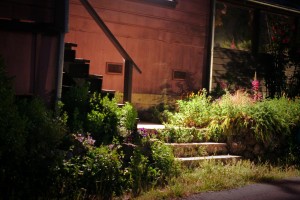 Nature has a mind of its own. It's easy to step outside on a bright spring morning, only to realize that the thriving garden you planted all those years ago has taken on a mind of its own. Weeds spring up, perennials grow unruly, and deer munch on trees, flowers, and shrubs. Lucky for you, Whispering Springs Nursery is here to help you reclaim your landscape from the wilds of Jasper.
Tips for Redesigning the Landscape
Set goals

. Why do you want a thriving landscape? To attract bees and birds, to give the kids a place to play, or to enjoy its beauty from the kitchen window? Taking a serious look at your lifestyle will help you plan the ideal garden.

Consider what went wrong

. Do you have drainage issues? Curious wildlife? No time to prune? Take these problems into account when designing a new landscape. Deer around your property won't miraculously disappear, but if you plant deer-resistant shrubs, you may encourage them to look elsewhere for supper.

Out with the old

. Before you start planting flowering shrubs, clear away the brambles. Remove weeds, trim unruly plants, and uproot any vegetation that makes your yard look messy. Get rid of hardscaping eyesores like moldy bird baths and broken garden ornaments.

Ask the pros

. Whether you need tips on choosing the right annuals or an artist's eye for your landscape redesign, Whispering Springs Nursery is here to help. Our retail center is full of knowledgable staff who are happy to help with your plant selection. We also have a landscape artist, James Grno, whose keen eye and artistic mind have transformed many a yard into a vital landscape.
Whispering Springs Nursery has everything you need to redesign your landscape this spring. Visit us for garden inspiration, landscaping tips, and the best selection of plants in Jasper.